Case Study
PROPERTY RENTAL AGENCY
Handling many hundreds of properties and thousands of enquiries, this property portal is a powerful fully bespoke system written in the Yii framework.
Intro
Property Rental & Management system
A powerful Property Rental system which includes Property Management, Availability, Property Features, Photo Gallery, Mapping, Advance searches, Customer portal with online billing and payments, Regional attractions, Blog and Information pages.
The backend includes an email and enquiry management system, with workflow queueing, enquiry status, email templates with auto-fill fields, email campaign management, photo asset management, regional and information pages and much much more.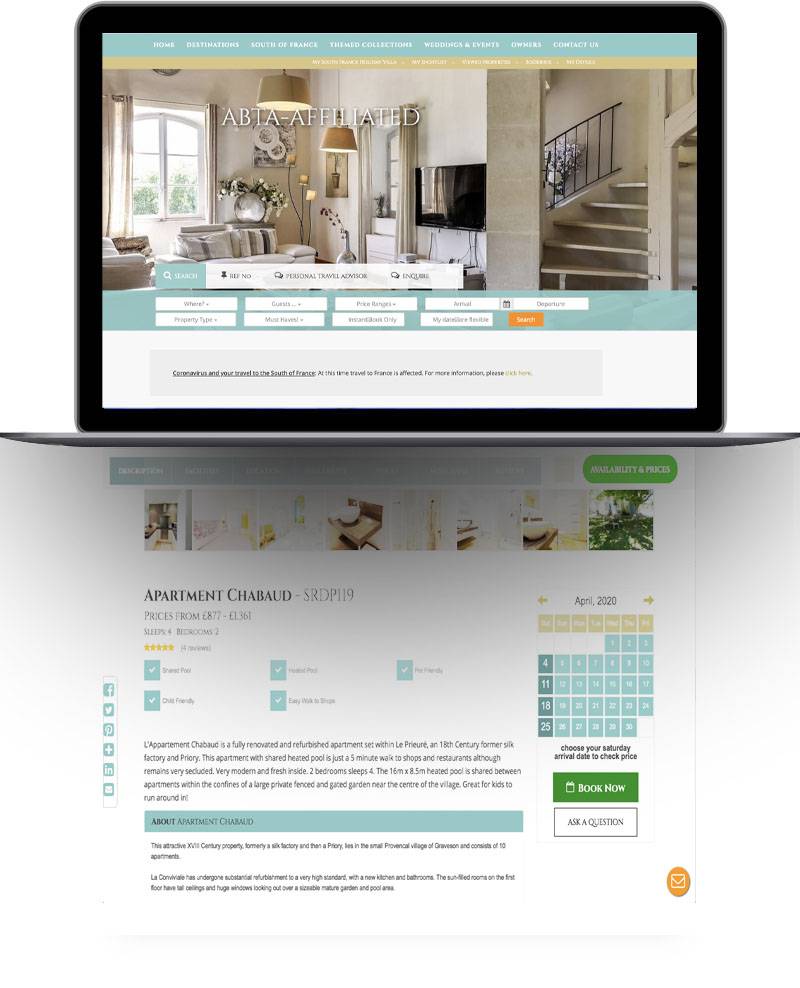 Challenge
To build a tool for the business that would stand the test of time and grow with the business.  To provide as much flexibility and self management as possible and mostly to increase staff productivity.
Solution
Written using the Yii PHP framework with both versions 1 and 2 running side-by-side. The GUI is managed by a custom build jQuery based framework.
Frontend website written using Yii2, Bootstrap3 and jQuery
 It is a multi-site system running as many frontend websites as required.